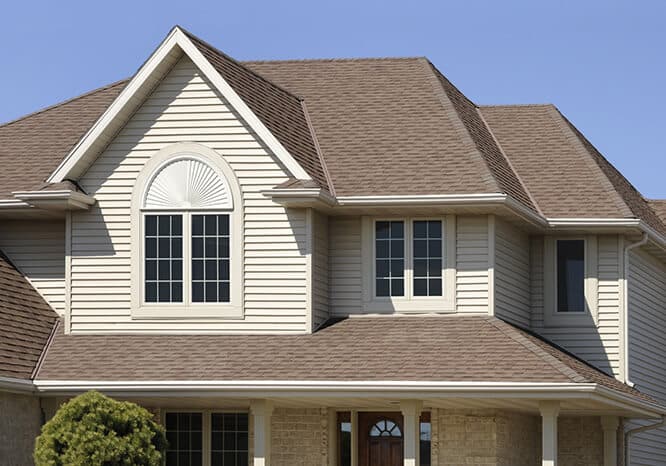 What Makes Us The Best Roofers In Myrtle Beach, SC?
Our roofing team is experienced & certified,
We use only the best roofing material available,
and provide the best customer service.
Whatever roofing services you need, we can handle it!
Doesn't matter if you need roof repair, maintenance services, or roof replacement services… Our roofing experts have the ability to get the job done right the first time.
Roof Worx: Expert Roofing, Gutter, and Solar Services in Myrtle Beach, SC
Welcome to Roof Worx, your trusted provider for top-notch roofing, gutter, and solar services in Myrtle Beach, SC. With over two decades of industry expertise, we are committed to meeting all your roofing needs, providing seamless gutter installation, and integrating effective solar solutions.
Our dedicated team of professionals strives to deliver quality service that guarantees customer satisfaction. Roof Worx is your one-stop solution to all your roofing, gutter, and solar system needs in Myrtle Beach, SC. Let's explore our range of services.
Roofing Services in Myrtle Beach, SC
In Myrtle Beach, SC, the significance of a reliable roof is well understood by every homeowner. At Roof Worx, we provide a complete range of roofing services, encompassing installation, repair, maintenance, and inspection.
Our team consists of certified professionals who utilize top-notch roofing materials known for their durability, style, and ability to withstand North Carolina's harsh weather conditions. Whether it's asphalt shingles or metal roofing, we offer a diverse selection of options to suit various home styles and budgets. Rest assured, at Roof Worx, we have the perfect solution to safeguard your home with a sturdy and aesthetically pleasing roof.
Gutter Services in Myrtle Beach, SC
Maintaining an efficient gutter system is vital in safeguarding your home from water damage caused by rainwater. In Myrtle Beach, SC, we excel in providing exceptional services for gutter installation and repairs.
At Roof Worx, we prioritize the seamless functionality of your gutter systems, ensuring they can effectively handle the heavy rainfall frequently experienced in North Carolina. With the utilization of cutting-edge technologies and techniques, we employ the highest quality materials during gutter installations, guaranteeing long-lasting performance and durability. Trust us to deliver superior gutter services, ensuring the protection and longevity of your home.
Solar Services in Myrtle Beach, SC
Embrace the environmentally friendly movement and harness the sun's energy with Roof Worx. We take pride in offering top-notch solar installation services in Myrtle Beach, SC. Our team of skilled solar technicians is here to assist you in tapping into the benefits of sustainable energy, reducing your carbon footprint, and enjoying savings on energy bills.
We provide a comprehensive range of solar solutions, encompassing design, installation, maintenance, and repairs of solar systems. By selecting Roof Worx, you're not only obtaining solar panels but also receiving a complete and efficient solar solution customized to meet your home's specific energy requirements. Take a step towards a greener future with our exceptional solar services at Roof Worx!
Why Choose Roof Worx in Myrtle Beach, SC?
For years, Roof Worx has been dedicated to providing unparalleled service to homeowners in Myrtle Beach, SC. Our team of highly trained and experienced professionals utilizes cutting-edge techniques and technology to deliver exceptional services that surpass all expectations.
What makes us stand out?
Quality: We prioritize quality in every project, utilizing premium-grade materials for roofing, gutters, and solar installations.
Experience: With extensive experience, we understand what it takes to deliver services that go above and beyond. Our team is adept at handling projects of all sizes.
Customer Satisfaction: Your satisfaction is our ultimate goal. We focus on cultivating long-term relationships with our customers, ensuring your happiness every step of the way.
Affordability: We offer competitive pricing without compromising the quality of our services.
Trustworthiness: As a licensed, bonded, and insured company, we provide peace of mind, knowing you are protected and working with professionals.
24/7 Service: Our team is available round-the-clock for any emergency roofing, gutter, or solar system needs.
If you're in Myrtle Beach, SC, and seeking top-quality roofing, gutter, or solar services, look no further than Roof Worx! Schedule your free roof inspection today. Allow us to assist you in creating a safer, more comfortable, and eco-friendly home with our dependable roofing, gutter, and solar solutions. Trust Roof Worx – your partner for outstanding roofing, gutter, and solar services in Myrtle Beach, SC.