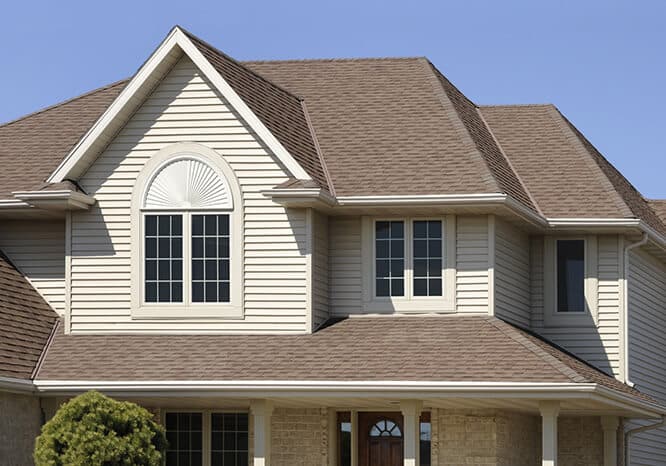 What Makes Us The Best Roofers In Hickory, NC?
Our roofing team is experienced & certified,
We use only the best roofing material available,
and provide the best customer service.
Whatever roofing services you need, we can handle it!
Doesn't matter if you need roof repair, maintenance services, or roof replacement services… Our roofing experts have the ability to get the job done right the first time.
Roof Worx: Expert Roofing, Gutter, and Solar Services in Hickory, NC
Welcome to Roof Worx, your trusted provider for top-notch roofing, gutter, and solar services in Hickory, NC. With over two decades of industry expertise, we are committed to meeting all your roofing needs, providing seamless gutter installation, and integrating effective solar solutions.
Our dedicated team of professionals strives to deliver quality service that guarantees customer satisfaction. Roof Worx is your one-stop solution to all your roofing, gutter, and solar system needs in Hickory, NC. Let's explore our range of services.
Roofing Services in Hickory, NC
Every homeowner in Hickory, NC, knows the importance of having a solid roof over their heads. At Roof Worx, we offer comprehensive roofing services, including installation, repair, maintenance, and inspection.
Our team of certified professionals uses high-quality roofing materials that are durable, stylish, and can withstand the severe weather conditions that North Carolina often experiences. From asphalt shingles to metal roofing, we offer a wide range of options to match every home style and budget.
Gutter Services in Hickory, NC
A well-maintained gutter system is crucial for channeling rainwater away from your home, protecting it from potential water damage. We offer superior gutter installation and repair services in Hickory, NC.
At Roof Worx, we ensure your gutter systems function efficiently and effectively, even during the heavy rainfalls that North Carolina often sees. We employ the latest technologies and methods for gutter installation, using high-quality materials to guarantee long-lasting service.
Solar Services in Hickory, NC
Join the green revolution by harnessing the power of the sun. Roof Worx is proud to offer solar installation services in Hickory, NC. Our team of experienced solar technicians can help you tap into the power of sustainable energy, reducing your carbon footprint and saving on energy bills.
We provide comprehensive solar solutions that include design, installation, maintenance, and repairs of solar systems. By choosing Roof Worx, you're not just getting a solar panel; you're getting a complete, efficient solar solution tailored to your home and energy needs.
Why Choose Roof Worx in Hickory, NC?
Roof Worx has been serving homeowners in Hickory, NC, for years with an unwavering commitment to exceptional service. Our well-trained and experienced team utilizes the latest techniques and technology, delivering top-tier services that are second to none.
What sets us apart?
Quality: We prioritize quality in every job, using premium-grade materials for roofing, gutters, and solar installations.
Experience: With years of experience, we know what it takes to deliver services that exceed your expectations. Our team is proficient in handling projects of all sizes.
Customer Satisfaction: Your satisfaction is our success. We focus on building long-term relationships with our customers, ensuring you are satisfied every step of the way.
Affordability: We offer competitive pricing without compromising the quality of our services.
Trustworthy: We're a licensed, bonded, and insured company, offering you peace of mind knowing that you're protected and working with professionals.
24/7 Service: Our team is available 24/7 for any emergency roofing, gutter, or solar system needs.
If you're in Hickory, NC, and you're looking for top-quality roofing, gutter, or solar services, look no further than Roof Worx! Book your free roof inspection today. Let us help you build a safer, more comfortable, and eco-friendly home with our reliable roofing, gutter, and solar solutions. Trust Roof Worx – your partner in top-notch roofing, gutter, and solar services in Hickory, NC.